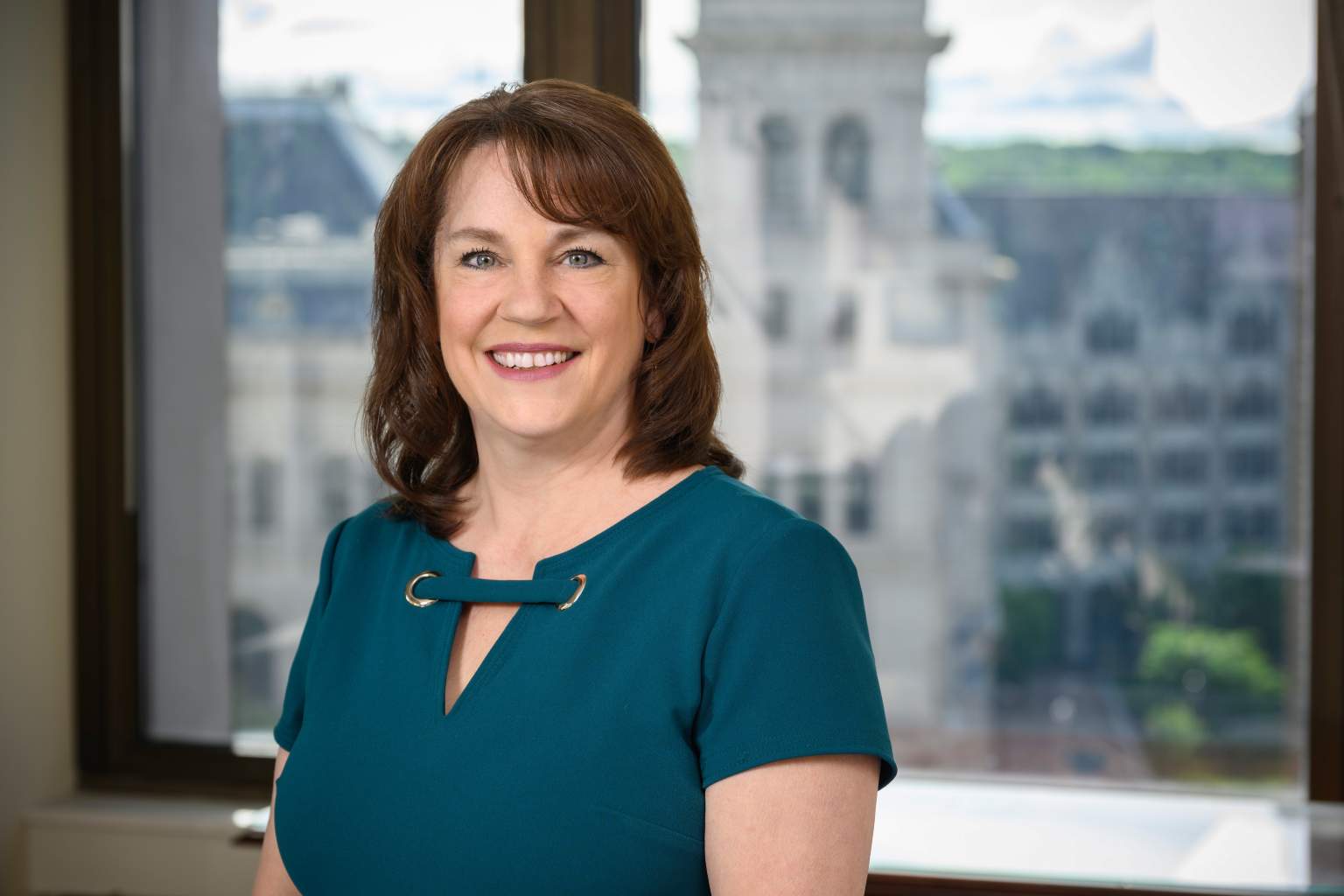 Theresa M. Stewart
Legal Assistant
What was your most memorable job or work experience?
My most memorable job experience was at Mount Saint Alphonsus Retreat House in Esopus, NY, which is located on 400 acres overlooking the Hudson River. While I was there, the Redemptorist Priests who supported this retreat ministry celebrated a Jubilee with a procession lead by a bagpiper that was followed by a spectacular ceremony that saw 50 priests con-celebrating Mass on the altar of their historic chapel! The Redemptorists were a community of leaders that welcomed thousands of people in need of spiritual healing from around the country.
Among your friends or family, what are you famous for?
My friends and family know me for my love of gardening and landscaping. We recently moved back to the Capital Region after 25 years raising our two boys in New Paltz, NY. The house and property we found in South Bethlehem, NY were stripped of all flowers by the owner for easy maintenance. We purchased this little treasure on the Onesquethaw Creek with so much creative potential. We added a garden shed, perennial garden, waterfall, fountain and our 23 Koi fish just had 20+ babies this spring.
Something else I think you should know about me...
I am a calligrapher. I've loved to hand write since my days of learning cursive in grade school. I've even engraved calligraphy on glass by hand when I worked for a trophy and award business. I used a sand blasting writer with flat calligraphy tips and regulated the blasting powder with a foot pedal as I wrote.